Matthias Loibner (born May 2, 1969) is a prominent Austrian hurdy gurdy player and composer. Teaching himself at first, he later studied under Barbara Grimm, Valentin Clastrier, Riccardo Delfino, and Gilles Chabenat. He won 1st Place at the 1994 Concours des Vielles et Cornemuses (Hurdy Gurdy and Bagpipe Contest) in St. Chartier, France. He now performs professionally, records, and teaches hurdy gurdy technique.
Biography
Edit
Matthias Loibner began his musical training on piano, guitar, and trombone. He continued his music studies at the University of Music and Performing Arts in his hometown of Graz, Austria. He spent several semesters there exploring the arts of classical composition, jazz composition, orchestral and choral conducting.
In 1990, he began to seriously study the hurdy gurdy, and has devoted himself to the instrument ever since. Loibner now lives in Vienna.
Hurdy Gurdy Usage
Edit
Loibner identifies his instrument as a modern, Alto model, hurdy gurdy built by Wolfgang Weichselbaumer.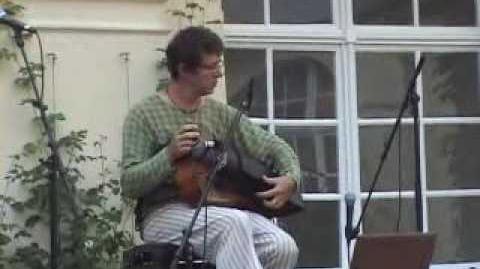 External links
Edit